Field trial in Finland
2017-04-06
The field trial in Finland was hosted by the insurance company LähiTapiola in their main office in Espoo close to Helsinki.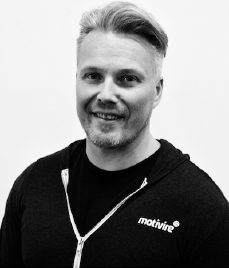 The field trial was headed by Tuukka Nieminen in Motivire OY (www.motivire.fi). They were responsible for planning, follow up and reporting of the field trial.
Employees in LähiTapiola volunteered to participate in the field trial. 90 persons agreed to participate. They were not selected. Everybody who wanted to participate did participate.
Participants filled in a questionnaire at September 1st 2016.
They left their former office chair behind and used Backapp Chair and Backapp 360 (Their former chair was mainly normal office chairs; 3 participants were using saddle chairs before the field trial started)
After 6 months, they reported effects of Backapp Chair and Backapp 360.
Because of missing information in the questionnaires, the number of participants reported from the field trial had to be limited to 70 persons.
In the end of the trial the participants were sitting 15,8% less and standing 11,1% more than they did before the field trial started.
All results are in "Results Field Trial Finland", click here to download.